The Lemony Snicket Wiki is a collaborative encyclopedia about Daniel Handler's book series, including A Series of Unfortunate Events, that anyone can edit!


---
A good library will never be too neat, or too dusty, because somebody will always be in it, taking books off the shelves and staying up late reading them. —Lemony Snicket
---
---

---
Click here for more characters!
---

Exciting news! Netflix officially picked up Lemony Snicket's
A Series of Unfortunate Events
to be a T.V. show. The show will be released on January 13th, 2017. Check out the new teaser trailer below.The new series has the three Baudelaire children facing trials and tribulations as they attempt to uncover dark family secrets.
Learn more here...
---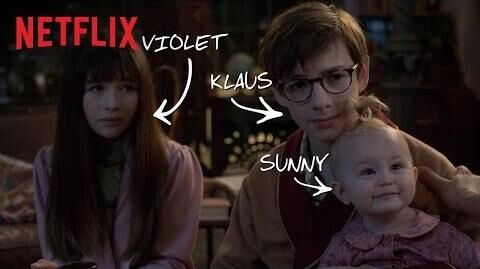 Which was your favorite episode?
Will you be binging ASOUE on the 13th?
See Past Polls...

Loading RSS data...

Create blog post
}}






'''''
'''''}} ]]}} On Friday the 13th, a series of unfortunate events began
with a horrible fire that destroyed the Baudelaire Mansion.

Neither the official fire department nor the volunteer fire depar…

Read more >


As a miserable new year starts, news of the most dreadful kind has reached the Punctilio's researchers, the sort which rings several alarms. "A Series of Unfortunate Events" will be released. This e…


Read more >
See more >
Ad blocker interference detected!
Wikia is a free-to-use site that makes money from advertising. We have a modified experience for viewers using ad blockers

Wikia is not accessible if you've made further modifications. Remove the custom ad blocker rule(s) and the page will load as expected.