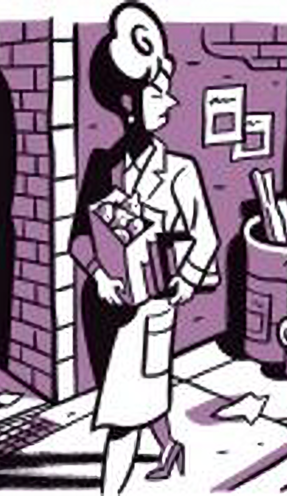 Nurse Dander is an assistant of Dr. Flammarion and possibly Hangfire. In When Did You See Her Last?, Nurse Dander hurts Moxie Mallahan's arm (Dander is particularly skilled with a knife) , but Cleo Knight, the brilliant scientist, concocts a medicine to heal the wound.
Ad blocker interference detected!
Wikia is a free-to-use site that makes money from advertising. We have a modified experience for viewers using ad blockers

Wikia is not accessible if you've made further modifications. Remove the custom ad blocker rule(s) and the page will load as expected.