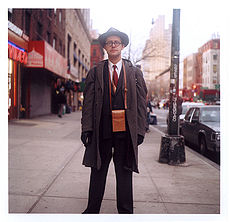 Gregory "Seth" Gallant is the illustrator of Lemony Snicket's latest series, All the Wrong Questions. A graduate of Ontario College of Art in Toronto, Seth currently lives in Guelph, Ontario with his wife and two cats. He is best known for his comic series, Palookaville, and for his mock-autobiographical graphic novel, It's a Good Life, If You Don't Weaken.
Ad blocker interference detected!
Wikia is a free-to-use site that makes money from advertising. We have a modified experience for viewers using ad blockers

Wikia is not accessible if you've made further modifications. Remove the custom ad blocker rule(s) and the page will load as expected.