This article needs a big cleanup.
It's unclear what's wrong with the article, because the editor who placed this tag here didn't enumerate the page's problems.
These problems might be so great that the article's factual accuracy has been compromised. Talk about it here or check the revision history for more information.
Shouldn't You Be in School?
Book Information
Author
Illustrator
Publisher
Released

September 30, 2014

Pages

325

Genre

Children's Fiction

ISBN

9780316123068
Shouldn't You Be in School? was released September 30, 2014, and is the third of four books in Lemony Snicket's new series, All the Wrong Questions.
Publisher's summary
Is Lemony Snicket a detective or a smoke detector? Do you smell smoke? Young apprentice Lemony Snicket is investigating a case of arson but soon finds himself enveloped in the ever-increasing mystery that haunts the town of Stain'd-by-the-Sea. Who is setting the fires? What secrets are hidden in the Department of Education? Why are so many schoolchildren in danger? Is it all the work of the notorious villain Hangfire? How could you even ask that? What kind of education have you had?
Maybe you should be in school?
Plot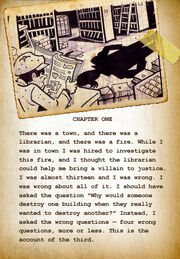 to be added
Characters
to be added
References
to be added
Story notes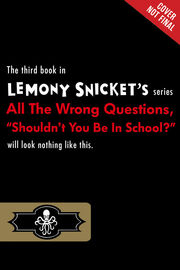 to be added
Continuity
to be added
---
This article (Shouldn't You Be in School?) is a stub, lacking in information and/or length. You can help the Lemony Snicket Wiki (and V.F.D.) by expanding it. While editing, please be sure to adhere to wiki standards.
Gallery
Ad blocker interference detected!
Wikia is a free-to-use site that makes money from advertising. We have a modified experience for viewers using ad blockers

Wikia is not accessible if you've made further modifications. Remove the custom ad blocker rule(s) and the page will load as expected.