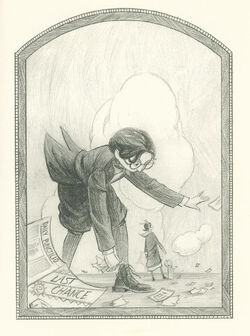 The hinterlands are a wasteland/desert famous for their magnificent blue sunsets. It is literally a barren land of nothingness that continues for miles. It is unknown, but likely that it is on the outskirts of the city somewhere.
The Baudelaires mentioned that they had always wanted to see the hinterlands and were promised by their parents that they would visit one day.[1] The Baudelaires do, but unfortunately, without their parents.
In the Lemony Snicket: The Unauthorized Autobiography, there is story about an Old Count and part of the hinterlands are talked about.[2]
Locations
Appearances
Sources
Gallery
Books
Movie
TV series